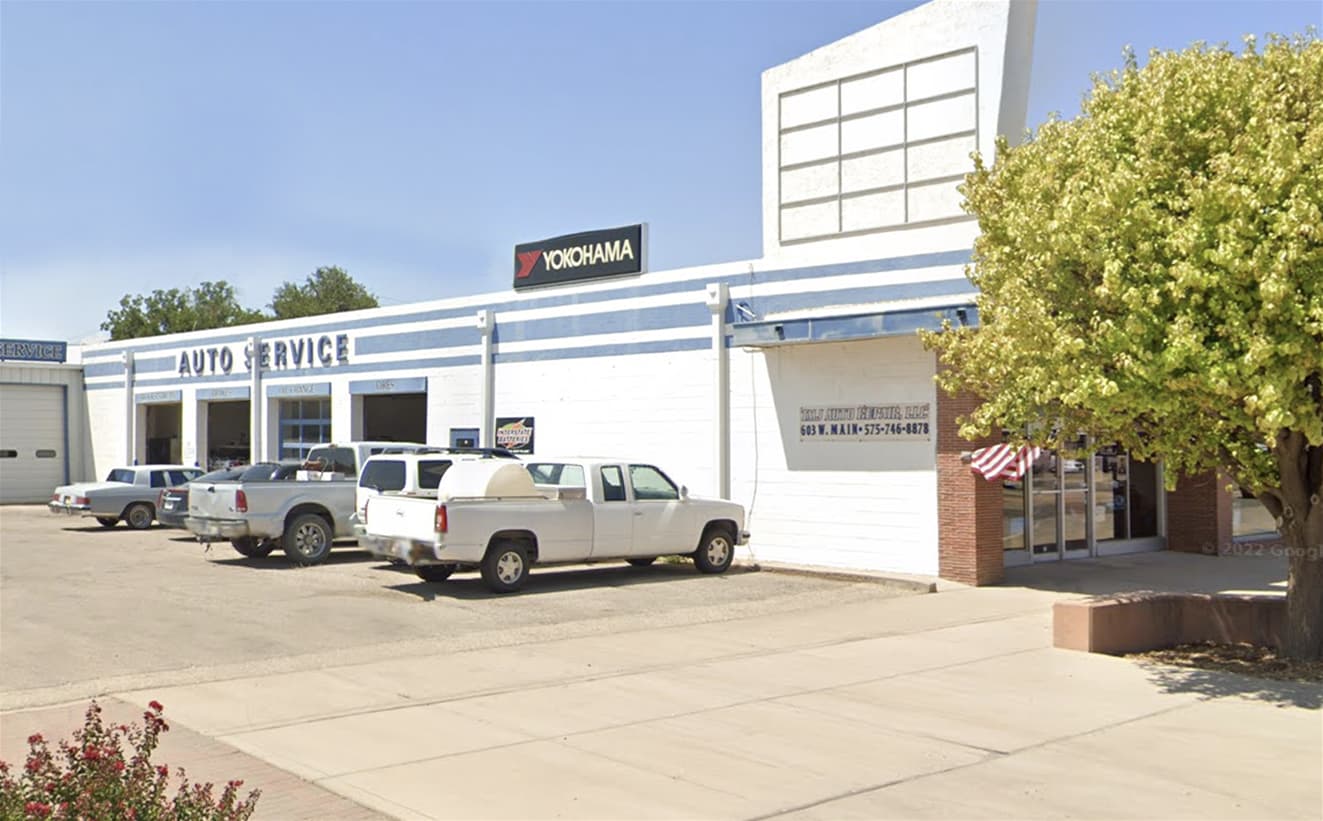 Proud Supporter of Claws & Paws Rescue Animal Shelter
We build custom exhaust systems!
On Main Street in Downtown Artesia!
1 Year 12,000 Mile Parts & Labor Warranty
We Perform A/C Service Work
Welcome to TMJ Auto Repair
Mat & Tonya's Story

Mat and Tonya have owned TMJ Auto Repair for more than 5 years--but getting here took a few twists and turns.
Mat has always been a Automotive Mechanic. He worked out of this building 20 years as an employee. Later, the business shut down. Tonya was working for an oil and gas company and she got laid off. Tonya was getting ready to move to find work and Mat was going to remain in Artesia to stay near family.
Then this building came up.
Tonya's real estate friend called and said the building was back on the market. It was their chance to stay together. It would be Sink or Swim. They took the plunge. One month later, they were open and in business.
"We live in Artesia," Tonya said. "Mat for his whole life, me since 2010. We're proud to be a Main Street, Mom & Pop shop!!"
---
Come see Tonya & Mat on Main Street at TMJ. Across the street from the famous Derrick Floor sculpture.
We lift up 4 x 4 big trucks. We install tires and custom wheels for cars and light duty trucks.
Don't forget to sign up for our monthly eSpecial offers, to receive exclusive auto repair deals for our email customers only.

Looking for a Quick Quote for your auto service needs? Simply fill out the Quick Quote form and one of our technicians will get back to you within 24 hours. Thank you and we look forward to servicing your car or truck!

Our goal is to be the best auto repair shop in the area. Call us today for a quote or an appointment: (575) 746-8878.

TMJ Auto Repair is a proud supporter of the
Paws & Claws Humane Society, Inc. in Artesia, New Mexico.
Read more